Doggie Daycare in North London
When one walk is just not enough, some dogs can come for doggie daycare. Owners who are away from home for the whole day may prefer to send their pooch out for a day with the pack. Then you can have a guilt-free day, knowing he or she is having a wonderful time, walking and getting lots of cuddles in our daycare centre. Your dog will make friends and many of our clients tell us how happy their dogs are to meet other pack members in the park at weekends.
Dogs who come for daycare get two walks and spend the rest of their time at our premises. They have their own room with access to a yard at the back, where they can rest and socialise. They are not caged or crated (except on instructions from a vet) so the playtime goes on.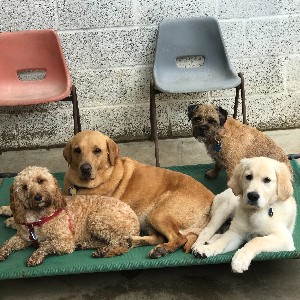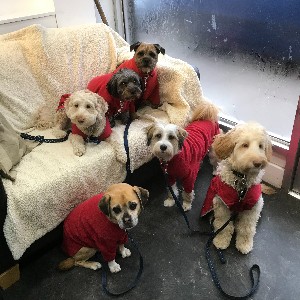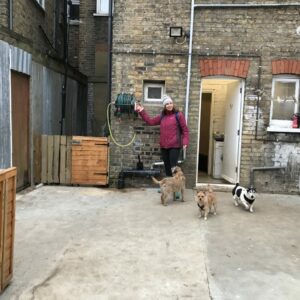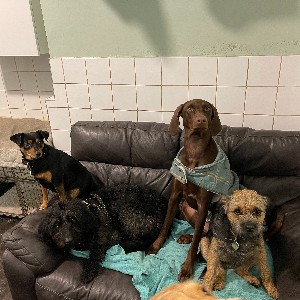 To top it off, your dog will be dropped home tired, happy and clean – saving you time and energy! Before they are returned home, muddy dogs receive a complimentary paw wash and tummy rinse if necessary. They can also take advantage of any of our grooming services, if booked in advance.
** Spaces for this service are now very limited. **
The daycare service is run approximately from 9am-4pm. These timings are not exact and may well be longer than the 7 hours listed, particularly during the summer months.
Dogs maybe collected from as early as 8am and not delivered home until 5pm or after. Extended hours can be arranged, at no extra cost, but may need to be by client collection and delivery.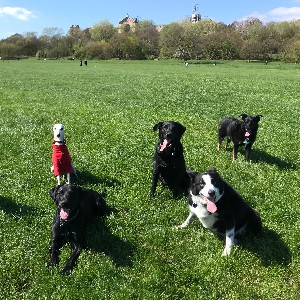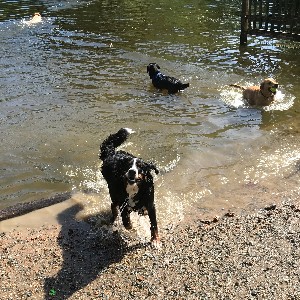 Single Dogs
Full daycare: £42, approx. 9am-4pm, includes 2 walks.
Discounts for daycare may be applied (at our discretion) if the dogs are booked for three or more days per week.
Multiple daycare across one week:
2 days £84
3 days £120
4 days £150
5 days £180
Double Dogs
Full day care: £66, approx. 9am-4pm, includes 2 walks.
Multiple daycare across one week:
2 days £132
3 days £192
4 days £240
5 days £288
Prices include VAT.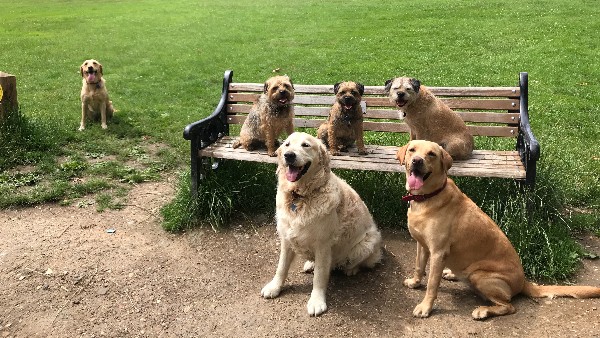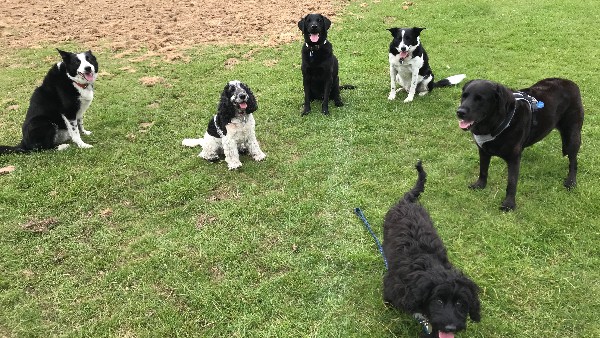 Sometimes we like to be colour co-ordinated!