Dog Grooming, Walking and Daycare in North London
Top Dogs is the place for your dog! Whether you are looking for a dog walking service, a daycare facility or a grooming parlour, we aim to cater for your needs.
Based in North London, in bespoke premises close to Alexandra Palace, we are more than dog walkers – we offer a premium and personalised service. The experienced team at Top Dogs take care of your dog's everyday needs for exercise, socialising, fun and grooming.
We are licensed and insured. Our licence number, issued by Haringey Council is LN000019190. Our insurance has been held with Pet Business Insurance since 2009. Human pack leaders all have references, are DBS checked and trained in canine first aid.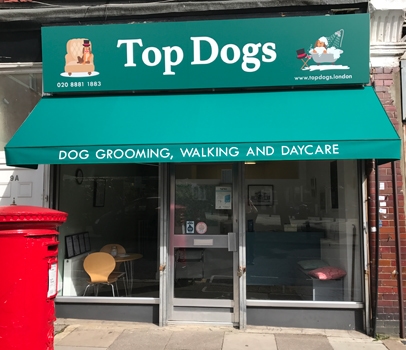 We take the time to create a stress-free environment so your dog can get to know us and feel safe.