Dog Walking in North London
We walk all types of dogs and believe that all can benefit from a Top Dogs adventure. The experience is especially beneficial for energetic and easily excitable dogs. Providing them with an outlet to let off all that excess energy gives them a calmer home life and makes them a much more pleasant (and less stressful) dog to live with.
If your dog is socialised, friendly and has good recall, send him along.  All sizes of dog are welcome. Even dogs with lower energy levels require a daily walk for their general well being. They are pack animals and need exercise and socialisation to remain healthy and happy.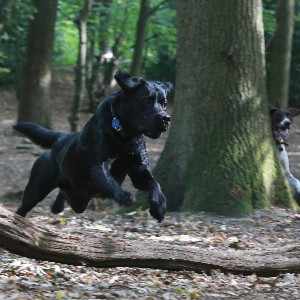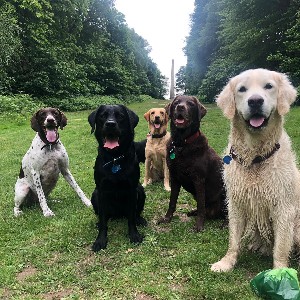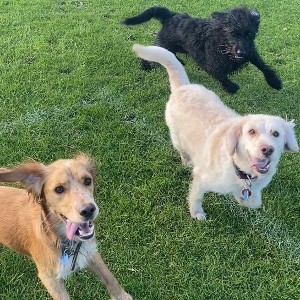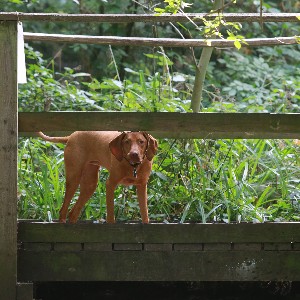 With Top Dogs, they will be able to join a pack that suits their needs. We have several walks going out everyday with experienced handlers.
Whether it is a gentle amble around Ally Pally or a rambunctious race around Trent Park, or something between the two, your dog will find the right companions with us.
We collect dogs from their homes and exercise them for a minimum of one hour (not including travelling times) around local parks and woodlands – often in the wonderful Trent Park near Enfield.
Under continuous supervision, they are encouraged to run, swim and play games with each other and with their human pack leader. To ensure the safety of your dog and other park users, we will never walk more than six dogs per handler. This is in the best interest of everyone and makes sure that the adventure is enjoyed by humans and dogs alike.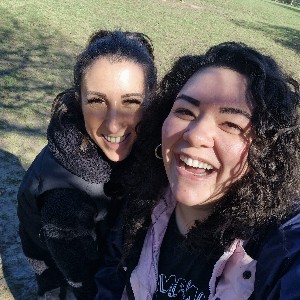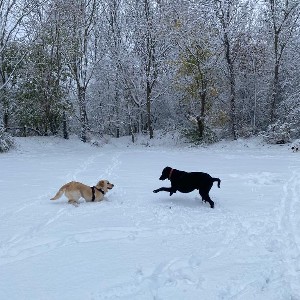 Single Walks
A walk for 1 dog – £18
A walk for 2 dogs from the same household – £30
Multiple Walks
Discounts for multiple walks in a week may be applied - at our discretion and usually depending on location and size of dog.