Top Dogs began as Big Walkies back in 2009. It was established by Ruth and run from her home in Muswell Hill but grew to the point where it became necessary to have premises.
In 2016 she took over the Ruff Mutts grooming parlour and Doggie Daycare business. The two packs joined up successfully and became Top Dogs.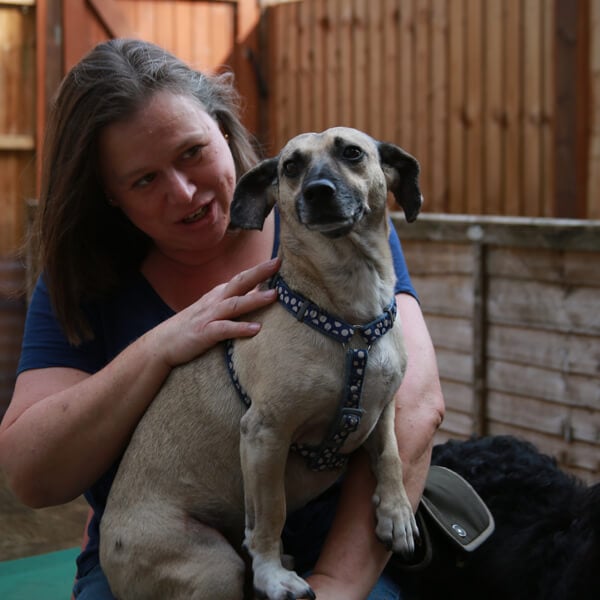 Ruth
The owner is Ruth Gillbanks, who has been working with dogs since she owned a boarding kennels in Worcestershire in 1996.
Her own canine companions since then have been a Bullmastiff, a Greyhound, a Jack Russell cross, a Rottweiler and now two small rescue dogs from Romania. Every breed and type of dog has its own special charm!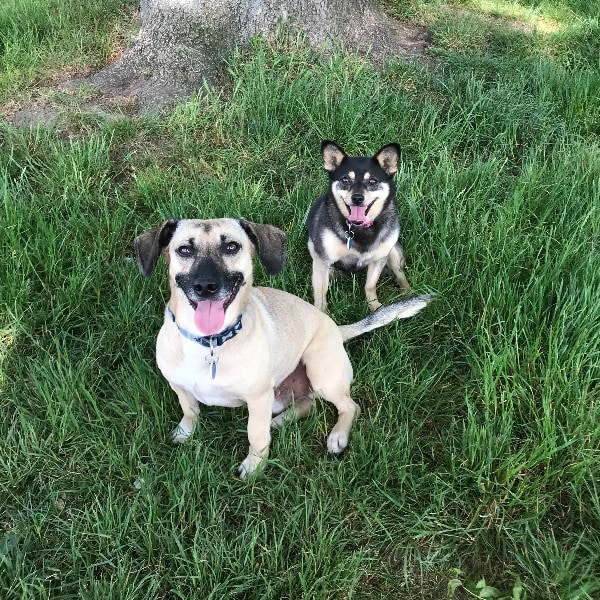 Yuki & Toby
The resident dogs are Yuki and Toby, who live with Ruth when not at daycare.  They are small but mighty.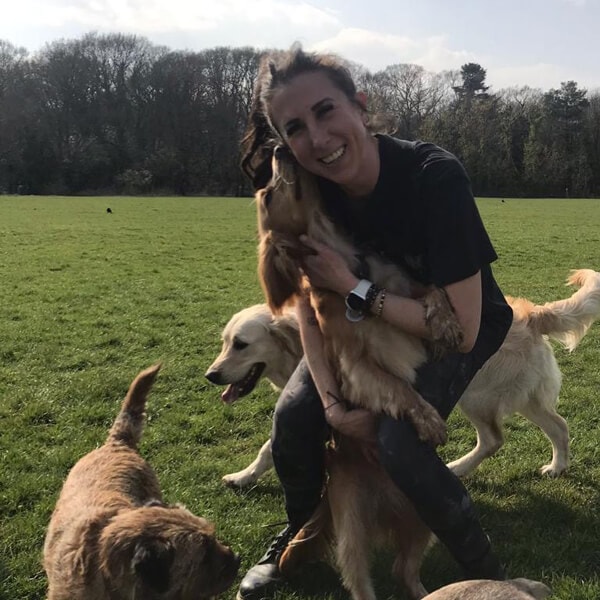 Natasha
Natasha is our Senior Dog Walker.  She has been at Top Dogs since 2021 and is an invaluable team member.  Her own dog is a Labrador, but she is a firm favourite with all the spaniels.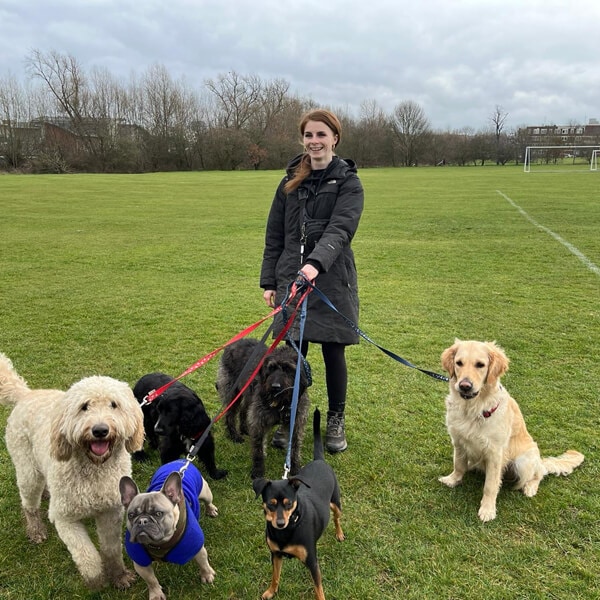 Eloise
Eloise joined us in 2022 and quickly settled in to be a trusted walker and driver. She is to be found often in Coldfall Woods with a selection of dogs in varying sizes.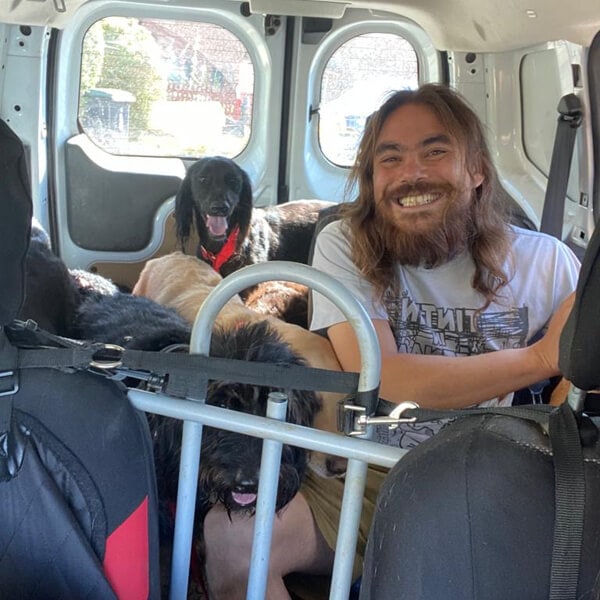 Barney
Barney has been a Top Dogs Walker since early 2022.  He is most often walking in Alexandra Palace or at our premises minding the daycare dogs.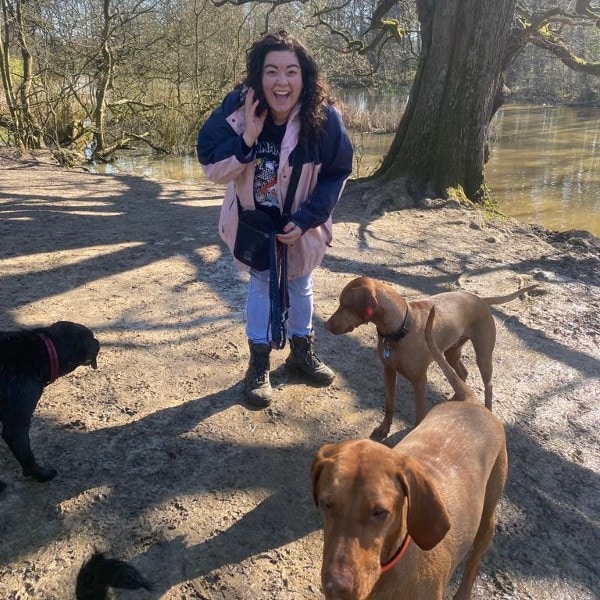 Katrice
Katrice joined our team in early 2023.  She has her own Jack Russell but is happiest out and about with the largest and most boisterous of our pack members.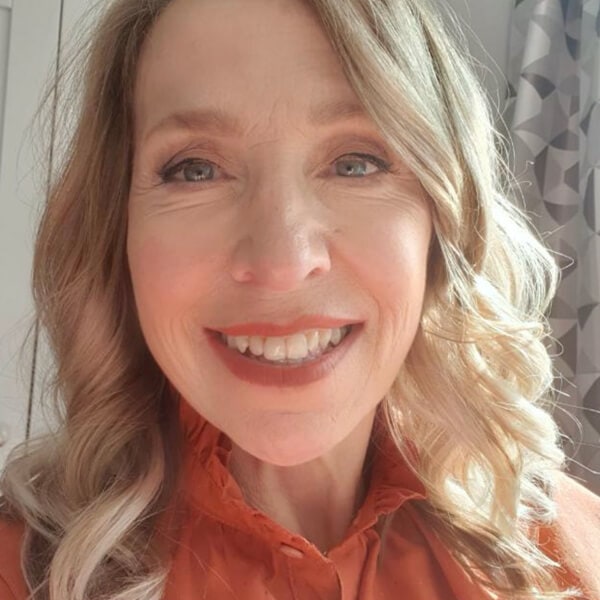 Lowri
Lowri joined us at the beginning of 2023. She has had a varied and exciting career, which she continues, but alongside that she grooms for Top Dogs for three days per week.  She specialises in the the smaller breeds such as Bichon Frise and Shi Tzus.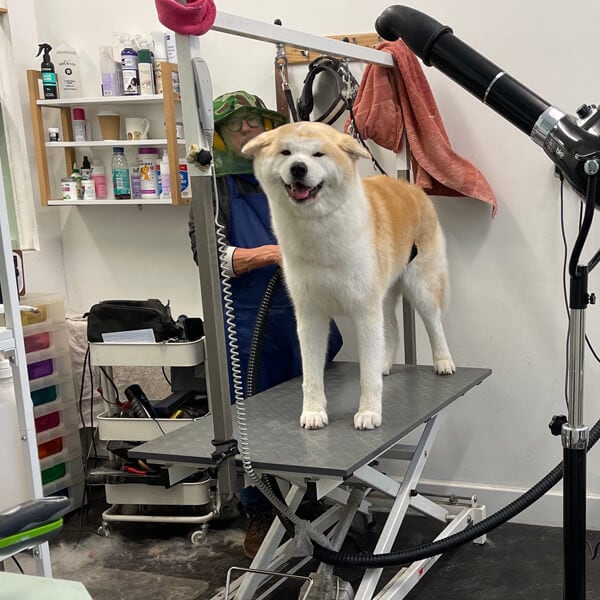 Garry
Garry has been a groomer with us since 2021.  It was a career change for him, but he is now very proficient and has the experience to achieve great results.  He is a favourite for many of the dogs because of his calm and gentle manner.